Cathy Huis in t'veld Esser​
Cathy Huis in 't veld-Esser is CTO and co-owner of Gofilex. Up to 1998 Cathy worked internationally for leading software companies in the field of transportation and warehousing. After this, Cathy successfully founded her own IT Company specialized in integration and workflow-driven solutions. As of 2005, Cathy took care of the state-of-the-art multi-disciplinary ICT architecture and software development of Gofilex. First of all, with fully RFID supported logistic & warehouse services.Followed by (as of 2009) today's World wide specialized digital content delivery network: ODD (Organized Digital Delivery network), including additional services solutions. In 2011 Cathy started to developed the very high quality and error-free streaming solution for live-, semi live- and encore events for cinemas. For this, the digital delivery workflow is very much optimized, using the ODD network. Now Gofilex handles electronic delivery in +2200 cinemas and on average 3 live events weekly to cinemas in more than 20 countries.
Juergen Burghardt is CEO of FKTG e.V., Owner of BCT Broadcast Consultancy& Training, Germany and a member of the advisory board for media at technical University in Ilmenau, Thuringia, Germany.
Before that he held several management positions at Sony Professional in Europe, was Head of Key Account Management for the Broadcast and Professional Video Market in Germany, Sen.-Manager BC strategy and market development, Head of Marketing, a Product Group Manager, Senior Trainer and Application engineer for professional Audio Recording Studios.
His former professional activities include: Board member of FKTG, a German association for TV and cinema engineers and member of several other professional working groups and associations, Assistant Lecturer at University of Applied Science in Wiesbaden for students of "media-economics", lecturer for "Video Production Technologies" at University of applied science in Cologne and is the author of "The handbook of professional video recorders".
Julian Pinn is as an audio and imaging specialist, technologist, innovator, and consultant with over two decades of experience in the media entertainment technology space. He has provided consultancy to hundreds of international film productions over their techno-artistic optimization for the cinema medium, often following the film through from post-production to theatrical distribution and exhibition. Julian is also a respected senior business development and sales & marketing executive with extensive international experience in leading teams of engineers, sales, and marketing professionals. Julian is a Fellow and an active standards member of the Society of Motion Picture and Television Engineers. He is the Chair of the British Standards Institute standards committee for Cinematography, the past Chair of the ISO standards committee for Cinematography, and is the current convenor for the ISO working group on cinema audio. Julian is a full voting member of BAFTA, is a board director of the EDCF, and is the Chair of Audio Engineering Society's Technical Committee for cinema audio. He holds an Honours degree in Music and Sound Recording from the University of Surrey's Tonmeister program and a Masters in Business Administration (MBA) specializing in international marketing and global finance. Julian is the founder of Julian Pinn Ltd, a company that provides bespoke cloud-based content-optimization services and strategic consultancy to a wide range of international cinema and media clients.
Born on July 20, 1967, USSR.
University degrees in audio-visual engineering and economics (St. Petersburg State University of Film and Television, 2006 and St. Petersburg National Open University, 2016) Active researcher, lecturer and educator on the technology and economics of the contemporary motion picture exhibition industry. The main area of professional interest is a concept of the Film Industry 4.0 as next-generation technology of the object-based media over IP.
Author of the monograph "Major Cycles and Market Conjuncture of Film Exhibition". A recipient of the Cinema Expo 2007 Award of appreciation for the achievements in the cinema industry" for the contribution to the development of Digital Cinema in Russia. 
In 2011 and 2016, named "Man of the Year in Cinema Industry" by the "Cinema Industry Today" magazine (Russia). Married, 5 kids.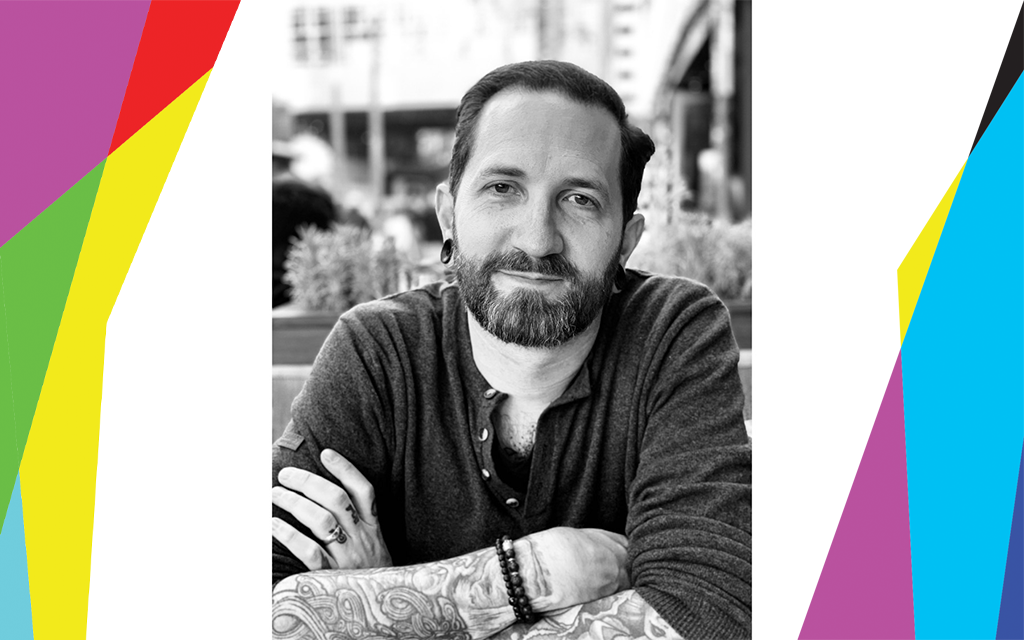 Steve LLamb is currently the VP, Media Technology Standards at Deluxe. Over the past 15+ years during his time at both Deluxe and Technicolor, he has been heavily involved in the development and rollout of concepts, workflows, and standards for both DCinema and IMF mastering, packaging, exhibition, distribution, and key management. He helped manage the global alignment all of Deluxe's processes for DCinema delivery, including launching their global proprietary Mastering and Packaging toolset currently in use, CIPHER. He serves as a top-level SME for both Deluxe's internal personal and Hollywood clients, as well as within various industry standards organizations and technology committees, such as SMPTE and ISDCF. He is a current co-chair of SMPTE 21DC (Digital Cinema), chair of the Immersive Audio Drafting Group in 21DC, and Convenor of ISO TC-36/WG 1 (Production Technology).
His prior experience was in multiple areas of Post Production and Media, such as Film & Audio Editing, Image Processing & Compression, VFX, Audio Recording & Mixing, Multimedia, and Web & Graphic Design. Having always been obsessed with rapid evolving technology and photography, he also holds a degree in Computer Animation.
Matt is an international cinema technology professional with over 20 years of cinema industry experience. Matt began his cinema career in 1998 specialising in 35mm cinema automation, light measurement and light sources. In 2012 he joined Harkness Screens and is currently fulfilling the position of VP Technology holding both commercial and technical leadership responsibilities.
Guillaume joined UNIC in September 2014, following an internship with the organisation. He graduated in Political Science from the Université Libre de Bruxelles (ULB), with a major in International Relations. During and after his studies he worked in a local cinema in Brussels and was responsible for screenings, from selling tickets to managing digital cinema equipment. Guillaume is a Board member of the European Digital Cinema Forum (EDCF). He speaks French, English and Spanish.
Patrick von Sychowski is the editor of Celluloid Junkie. He has spent over 20 years writing about and implementing change in the cinema industry, first as a Senior Analyst for Screen Digest and later as head of digital business development for Unique Digital, Deluxe Europe and Adlabs/Reliance MediaWorks. Patrick has lived and worked in Mumbai and Singapore, where he covered the burgeoning Chinese multiplex market. Patrick is a board member of both EDCF and CTC. 
Tom Bert is the Director of Cinema Technology at Barco. After a PhD at Ghent University, he worked in different R&D-roles inside Barco before moving to the digital cinema division in 2010. He first worked as Product Marketing Manager, moving in 2015 to Product Management, working on next gen laser projectors and Media Servers. In his current position he oversees all roadmap and technology activities of Barco in the cinema domain.
Hans-Nikolas Locher is director of development at CST, who he accompanies the transition to digital operation in France. The CST is a professional association of cinema, audiovisual and multimedia technicians. He conducts projects on IMF and digital Cinema and software developments and is the architect of the information system for monitoring the projections for the Cannes Film Festival.
He is member of several standardization bodies, SMPTE, AFNOR, CEN, an is Chairman of WG-4 at ISO TC 36 Cinematography.
Past president, David Hancock is a leading expert on the global film and cinema market and played a fundamental role in the conversion of cinemas to digital projection and distribution technology over the past decade. Leading Omdia's cinema team, he has set up the cinema intelligence service and the premium cinema service, most recently. 
David has authored reports on the cinema market and participated in consultancy projects. He specializes in new business models, market sizing and valuation, competitor analysis and benchmarking, strategic roadmaps, due diligence, and market analyses. 
Radoslav Markov is a long time developper of new technologies in the domain of digital Cinema and video/film restoration. He is member of many professional organizations like french CST, AES,SMPTE (voting member of Standards technology committees).DCS, IASA. His main goal is to introduce more of pure science in the domain of cinema technology. He is a frequent speaker not only to strictly cinema technology events, but also on large areas of scientific and  film/video restoration conferences like No Time to Wait, ARRI Archival workshop, Photonex etc.