Best Practices
A Best Practice Guide is a series of modules brought to you by a working group of industry professionals that covers a very broad spectrum of disciplines surrounding the motion-picture and cinema industry.
The guide aims to help post-production facility managers and cinema operators to navigate existing industry standards, recommended practices, and other industry de facto norms so that efficient decisions can be made when setting up outstanding content creation and exhibition environments that form the international supply chain that enables powerful cinematic experiences to be perfected by directors and enjoyed by cinemagoers.
Contact: Julian Pinn | Go to guide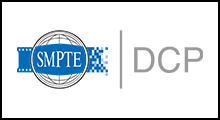 SMPTE DCP Migration Project
EDCF and UNIC are working with industry representatives to help communicate the work that will be required to ensure that the conversion to SMPTE DCP version movies will be seamless to patrons and efficient for all those involved in the distribution chain.
Acting as an informational resource for the industry on the SMPTE DCP and its operational use, www.smptedcp.com is a web portal providing a point of reference of on-boarding for those individuals/organisations willing to aid in the transitional process on a territory by territory basis.
Contact: Jack Watts